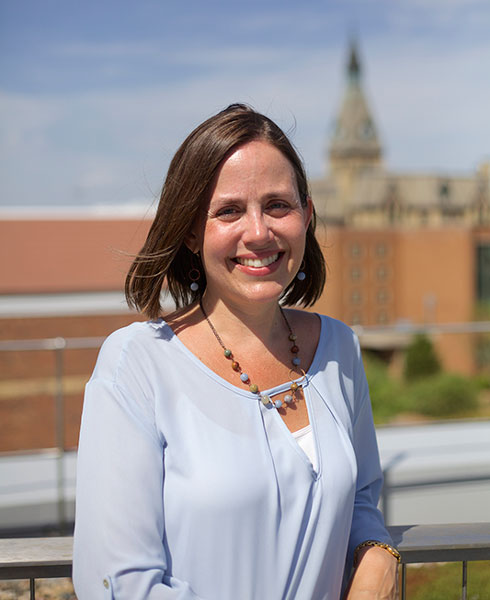 My Story
 
Before fall of 2008, I was living what I call my 95% ideal life. I had married my college sweetheart, found a job at a Minnesota university close to family, and was busing being a professor, spouse, and parent of two lovely daughters.
Then cancer came along and forced me to resign from my full and wonderful life.
The diagnosis: metastatic breast cancer. The prognosis: lousy. In 2009, I went on sabbatical—I thought—to prepare to die. Instead I went into remission and wrote Hoping for More: Having Cancer, Talking Faith, and Accepting Grace (Cascade, 2012), a book that has altered the course of my writing and my scholarship. Since then I have spent much of my time speaking to groups about how to care for one another during the worst times of our lives.
Before cancer upended my life I had agreed to write a commentary on the biblical book of Deuteronomy. After cancer the editors assured me that I could take a pass on the assignment. But study of this overlooked biblical book captivated me, especially its attempts at making sense of the suffering of the ancient Israelites. In 2014 my Deuteronomy commentary was released (by Westminster John Knox) and I was shocked and elated when it was awarded "resource book of the year" by the Academy of Parish Clergy.
Perhaps the biggest surprise for me of life post-diagnosis has been the way in which love, care, support, and concern has come my way via the virtual world. Before cancer I was a proud skeptic of digital technology's ability to help us connect to others in meaningful ways. But being cared for virtually has converted me to the reality of what I'm calling "the virtual body of Christ," a vast network of healing connections made possible through digital technology. My conversion experience led to my latest book, The Virtual Body of Christ in a Suffering World (Abingdon, 2016). In it I propose we think more creatively about how to use this tool to better support others during the most awful times of their lives.  
It's 2016 and I'm amazed to be on sabbatical again. My main project is on trauma, illness, and religious communities' response to those who are ill. Recently serious illness was added to the list of possible triggers for PTSD, an insight that has yet to be adequately explored, especially in religious circles. But 2017 is also the 500th anniversary of the Reformation, and that means talking about Martin Luther is really in vogue. It's a delight to participate in the collective thinking about Luther and his legacy during this significant occasion.