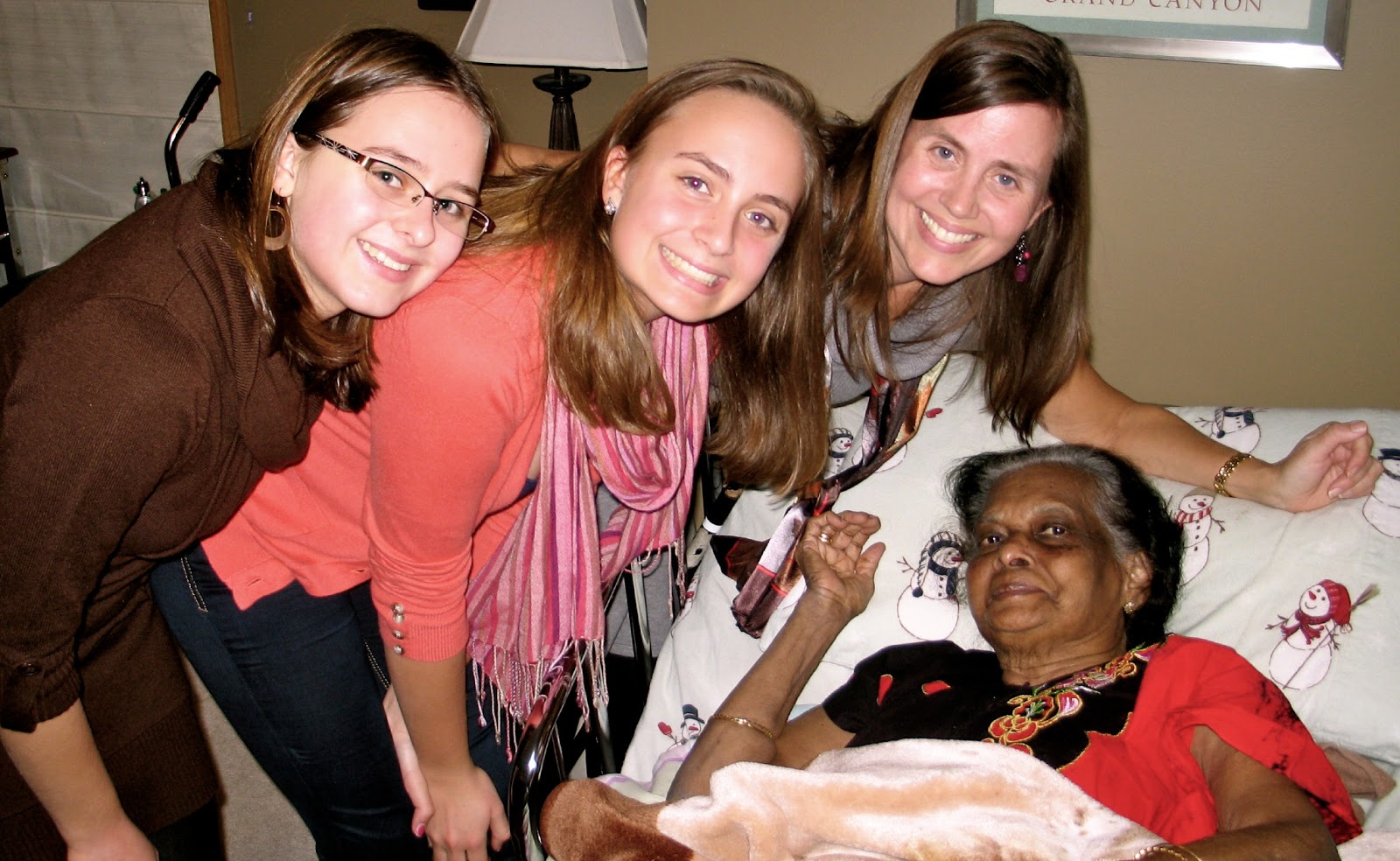 Last summer, when Amma was diagnosed with advanced stage lung cancer, my elder daughter wrote this tribute:
First there were butterfly crackers and squares of cheese at the kitchen table. Amma spoke Tamil and I didn't understand, but I knew she got out the crackers and that she cut the squares of cheddar for me. I liked adults who did this. I was four, and I liked Amma.
Next there were nightgowns at Christmas – beautiful and lacy – fresh off Amma's sewing machine. "Thank you," I said when my parents nudged me, and I hugged her, feeling her stiff, silky sari under my little hands. It was so unlike what my mother and aunts wore, but it felt right on her, because she was Amma.
Later, there were dresses and stockings, sewn and knitted, even as I started to notice Amma's bony brown hands and wondered, Should they still be sewing?