Welcome. This blog offers reflections on the gifts that grace our lives, even in the midst of stage IV cancer diagnoses or other lousy circumstances that come our way. Thank you for visiting.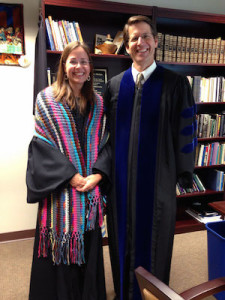 This post is the sermon I preached this past Sunday at Westminster Presbyterian Church in Knoxville, Tennessee, where a classmate of mine from Vanderbilt, the Rev. Dr. Buran Phillips, is pastor. After the second service, Buran and a lovely 13 year old assisting minister draped a prayer shawl made by the knitters in the church and then prayed over me for the benediction. As church members told me after the service, all of us were changed by our time together on this beautiful November day."
"Encourage Each Other with These Words"
Sermon on 1 Thessalonians 4.13-18
Westminster Presbyterian Church
9 November 2014
 
---
 
Last month the Nicholas Cage movie version of Left Behind was released into theaters and panned by the critics. But many of us likely remember the incredible hype around the Left Behind series over a decade ago, and you, like me, may see some resonance between the language of the Thessalonians passage—"Then we who are alive, who are left, will be caught up in the clouds . . . to meet the Lord in the air"–and images of rapture from the Left Behind series. The opening scene from the book—and the film—involves the righteous disappearing from their seats on an airline flight, leaving behind the unrighteous, and their clothing folded neatly on their seats. 
Many of the people in the faith communities I hang out with are wary of end-time stories like these. In fact, most Christians I know distance themselves from visions of the rapture like those promoted by Left Behind. "We're not those kinds of Christians," I often hear. "You know, the kind that forward emails about the end of the world."